Fri frakt

Fraktfritt från 599,00 kr

Personlig support

+46 101 38 90 91

Avbeställningsvillkor

Få hjälp direkt

Garanti

Garantiföreskrifter som reguleras av lag gäller
Halamid Disinfection Counter Display 20x500 ml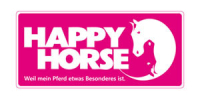 Its packing is easy to use and eliminates overdosing / underdosing.

In veterinary practice:
Different breeds carry a wide variety of pathogens. The ideal disinfectant must not only prevent microbial contamination, but be gentle to skin.

Halamid acts on microorganisms, surface materials such as plastics, coated metals or wood, however, are fully protected. More Halamid is needed for same issues acting at the most difficult microorganisms. Thus, it provides reliable protection against animal diseases transmissible to humans.

In breeding:
When animals are housed in unheated barns, a disinfectant in all temperature ranges must offer optimal protection and effect.

Whether at 10 ° C or 20 ° C - Halamid off all microorganisms efficiently. Even in stable floors with a porous surface Halamid enters the structure and destroys the most stubborn viruses.
1 product - 5 Advantages: Halamid perfect hygiene;
Course content - easy application. Halamid dissolves quickly in water. The optimal drug concentration is immediately available;
Ideal Storage. The shape of the bag saves space and makes it easy to storage;
Halamid radical is against yeasts, viruses, fungi and bacteria;
No resistance training;
A 100% biodegradable.
The formation of AOX is negligible

Application:
Rinsed or sprayed all surfaces and disinfection of objects;
Dissolve 1 sachet in 0.5 liter of water.
Vård hud & päls Happy Horse Halamid Disinfection Counter Display varianter:
Halamid Disinfection Counter Display 20x500 ml
Ansvarsfriskrivning
Liknande varor
* Pris inkl. moms
* Leveransvillkor