Fri frakt

Fraktfritt från 599,00 kr

Personlig support

+46 101 38 90 91

Avbeställningsvillkor

Få hjälp direkt

Garanti

Garantiföreskrifter som reguleras av lag gäller
Chickeria Adult with Chicken and Sweet Potato 15 kg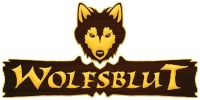 Chickeria Adult is a complete food for dogs which corresponds to wolves' food with selected natural ingredients. The unique combination of ingredients proposes correct nutrition feeding for dogs.
Wolves, the progenitors of our dogs, usually eat meat and fish. But, there are herbs, fruits and vegetables in their menu. Wolves can find this food in the stomach of their prey or find in wild nature. All the necessary vitamins, minerals, trace elements, enzymes and phytonutrients are taken from meat, fish and plants by wolves.
That's why, Chickeria mainly contains meat. With a help of scientists, efficient ingredients were selected to create the food that meets all domestic and pedigree dogs' needs. These ingredients help to maintain dogs' health. Superfoods, such as Jerusalem artichokes, quinoa and moringa, help in this process.
Chickeria Adult dry food allows you to feed your four legged friend with natural products every day and it will be healthy.
Advantages:
100% natural ingredients
Chicken is the main ingredient. Birds do not live in factory farming, do not receive concentrated feed for rapid growth, and no antibiotics.
With Quinoa, Moringa and Jerusalem artichoke.
Natural vitamins from different types of berries
Without grain
Without gluten, corn, manufactured sugar, soy, flavour enhancers, chemical dyes and artificial preservatives
Suitable for allergic dogs
Chicken is one of the prey animals, so very eaten.
Torrfoder Wolfsblut Chickeria Adult with Chicken and Sweet Potato storleksalternativ
Chickeria Adult with Chicken and Sweet Potato 15 kg
Chickeria Adult with Chicken and Sweet Potato 2 kg
Chickeria Adult with Chicken and Sweet Potato 500 g
Fördelar med Wolfbluts matkomposition:
maten innehåller inte kombinerade fetter, solrosolja eller tapioka
de tillverkas helt utan färgämnen, konserveringsmedel och kemiska tillsatser
kompositionen består endast av naturliga ingredienser (fårkött och vildt importeras från Australien, fisken fångas i Stilla Havet och Atlanten)
produkterna berikas med Omega 3 och Omega 6 feta syror
Analytiska beståndsdelar:
Chicken meat 80% (of which chicken 70%, dried chicken 10%), sweet potato (11%), chicken broth, minerals, banana, fennel, white beet, Jerusalem artichoke, potato, pumpkin, blackberries, raspberries, blueberries, black currants, parsnips, moringa , spinach, carrot, parsley, quinoa, flaxseed, tomato, thyme, marjoram, oregano, sage.
Nutritional additives per kg: Vitamin A 21.871 IU, Vitamin D3 1.471 IU, Vitamin E 710 IU, Iron 89 mg, Calcium iodate anhydrous 1.58 mg, Copper 23 mg, Manganese 41 mg, Zinc 159 mg, Selenium 0.23 mg.
Analytiska beståndsdelar
| | |
| --- | --- |
| Råprotein | 36% |
| Råfett | 18% |
| Fukt | 8% |
| Råaska | 7% |
| Växttråd | 2.5% |
Lämpar sig för hundraser
Alla hundraser
Foderrekommendationer
| | |
| --- | --- |
| Weight of dog | Daily rate |
| 1 - 5 kg | 25 – 80 g |
| 5 -15 kg | 80 – 185 g |
| 15 - 25 kg | 185 – 275 g |
| 25 - 35 kg | 275 – 350 g |
| 35 - 45 kg | 350 – 430 g |
| 45 kg + | + 430 g |
Kostrådgivning
Chickeria Adult with Chicken and Sweet Potato är Vuxen Torrfoder Hundfoder för vuxna hundar. Torrfoder rekommenderas för alla raser.
Var noga med att ge din hund rekommenderad daglig dos av fodret utifrån hundens vikt för att förebygga övervikt. Din hund ska alltid ha tillgång till färskt vatten att dricka.
Balanserat hundfoder måste innehålla alla nödvändiga näringsämnen för hundar för att de ska utvecklas friska och glada.
Ämnen som fetter, proteiner och kolhydrater är de främsta energikällorna.
De deltar även i olika processer och andra funktioner i olika organ.
Mer om Hund Matning
Rekommendarat dagligt kaloriintag för hundar:
Ansvarsfriskrivning